News/Resources/Reviews
Wargame Holidays have announced their 2014 Schedule. They include World War 2 (20mm Normandy 1944 and Crete 1941); Anglo-Zulu War (Isandlwana in 15mm and Rorke's Drift in 28mm); Black Powder in 28mm (American Civil War, Indian Mutiny, and French & Indian Wars); Pirate ship to ship action (in 28mm); and new in 2014:
A friend recently sent me a link to these stunning Vietnam War photos of an M42 Twin-Forty "Duster" in action at night against a ground target in Vietnam in 1970.
"A Vietnam War veteran has released incredible night-time photographs he took of American troops opening fire on a Viet Cong sniper who had been firing on a U.S. Army camp."
(Image above is © James Speed Hensinger / Rex Feat)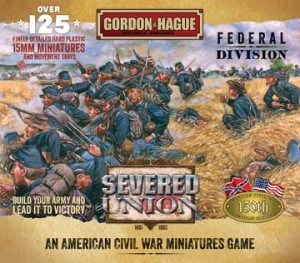 Bulk Packs Of American Civil War Plastic 15mm Figures
Interesting new product line for the 15mm gamers out there – from Gordon & Hague in the USA – Packs of 100 plastic 15mm scale ACW figures, with an assortment of about 80 infantry 10 cavalry, and 2 guns & crew, plus movement trays per base (total of 125 parts per box). Available from today (a Union & a Confederate Pack), with additional expansion packs due in March 2013. Professionally sculptured by a quality UK Figure sculpture too apparently.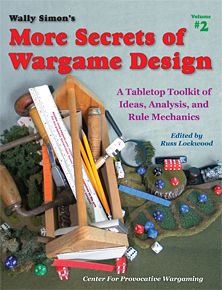 Following on from Wally Simon's SECRETS OF WARGAME DESIGN: A Tabletop Toolkit of Ideas, Analysis, and Rule Mechanics (Volume 1), Russ Lockwood (of MagWeb fame and now the Center for Provocative Wargaming) has now published a second work in the series entitled: Wally Simon's MORE SECRETS OF WARGAME DESIGN: A Tabletop Toolkit of Ideas, Analysis, and Rule Mechanics (Volume 2). Wally Simon was one of the founders of the Historical Miniatures Gaming Society (in the USA), and as a statistician he used his mathematical skills to analyse probabilities within wargame mechanics. With 25 years of work to draw on, this is the second in a series of 'best of' booklets that explore the nuts and bolts of wargame design as seen through his eyes, via the articles he wrote over the last 40 or so years.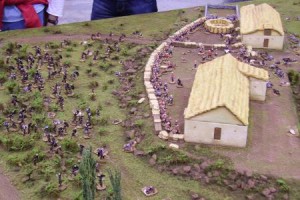 The New Zealand Wargaming National Convention (NatCon) is being hosted this year by the Hutt (Valley) Wargaming Club at St Patrick's College in Silverstream, Upper Hutt. Veterans of previous Hutt Club conventions will be familiar with this hall. As usual the even runs over Easter, which this year is relatively early (29-31 March), and registrations are $50 up until the 25 January, after which they are $75 (all registrations and entries after this date are subject to the consent & discretion of the convention organiser and/or tournament umpire).
There will be a traditional convention dinner on the Sunday night (in Trentham, Upper Hutt), with a cost of $25. Currently there are 9 Tournaments available, and these are: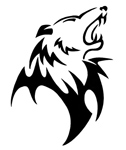 Come along and attend BattleCry, Auckland's largest all-round weekend gaming convention. On hand will be all manner of roleplaying, wargaming, cardgaming, and live-action tournaments and events, as well as a collection of stalls and displays of gaming materials. We welcome all comers, from experienced gamers to those of you out there that are merely curious as to what it is all about.
Entry into the venue is free, and we will have a number of likewise free events and demonstration games to keep you entertained during your time at BattleCry. If you are however interested in taking part in one or more of the tournaments being held over the weekend, there is a cost and we encourage you to pre-register and pay as early as possible to ensure a place, with prizes on hand for all such tournaments. Tournaments include: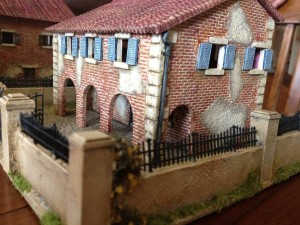 I recently caught up with my gaming buddy Kieran (6mm Wargaming), and he brought round his completed 1/72 scale Italeri European Building kitsets he has done for his 1944 Normandy terrain. Kieran's been taking a break from Crossfire and playing a lot of Kampfgruppe Normandy and has been steadily working on his terrain and new 20mm (German & U.S.) armies for that theatre. The Italeri buildings are the Country House, House With Porch, and the Stone House; and Kieran has gone to reasonable efforts to detail them with window shutters, walls & gates (some scratch built, some commercial), and other features – I think you'll agree they've come out looking very good! I'll be looking to achieve similar with my kits when I get around to them, and may have to talk Kieran into doing them for me since he's done such a good job of his own! Continue reading →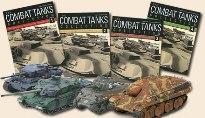 The full running order for the de Argostini Combat Tanks Collection in New Zealand has now been available for sometime (i.e. since mid-2012) – I thought it might be useful to quickly post it up here along with updated links to the forum (which moved during 2012). The series is expected to conclude in April (or possibly May) 2014 with 110 issues. The full listing of the running order for the issues is below (note it still appears that the model for issue 110, the final issue, has not been confirmed): Continue reading →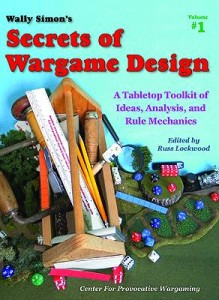 Russ Lockwood has just published a booklet entitled: Wally Simon's SECRETS OF WARGAME DESIGN: A Tabletop Toolkit of Ideas, Analysis, and Rule Mechanics (Volume 1). As you may know, Wally Simon was one of the founders of Historical Miniatures Gaming Society (in the USA), hosting the first meeting in his basement. A statistician by trade, he used his mathematical skills to analyse probabilities within wargame mechanics. "Wally's Basement" at the HMGS Historicon conventions is named after him. With 25 years of work to draw on, this is the first in a series a 'best of' booklets that explore the nuts and bolts of wargame design as seen through his eyes.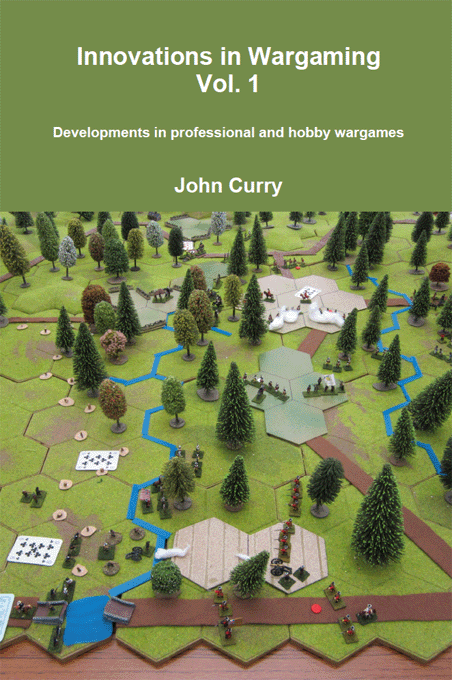 On the 04 May 2012 John Curry sent the following update out concerning his "History of Wargaming" project for those who may not have seen it:
This is a short occasional update on the publishing progress of the History of Wargaming Project. The project has gone digital and about 20 of the books/rules are now available as e-books from the iBook Store, The Nook, or from www.lulu.com. The rest of the back catalogue will be converted in due course. Peter Perla's Art of Wargaming, a book about the professional use of wargaming (as well as much interesting material about the history of wargaming), is now out in paperback. Donald Featherstone has seen his novel Redcoats for the Raj, back into print and he has completed a new novel, The Badgered Men. Donald Featherstone's classic book Air War Games has now been updated and is now [again] in print.
In addition to documenting the history of wargaming, I play games professionally. In about two weeks [late May], a new book Dark Guest, training games for cyberwarfare will be in print. I co-authored it with Tim Price MBE.
Dragon Armor has announced in the last few weeks the release of several of their new models planned for the 2011-2012 period, as many will know the Japanese Type 95 Ha-Go and Type 97 Chi-Ha have both been released (there are now 2 colour schemes available for the former and 3 for the latter) along with the U.S. LVT-A(1) with 37mm gun turret, and various German light vehicles such as the SdKfz 222 Light Reconnaissance Car and SdKfz 251/22 Half-Track with PaK40 on board. Most recently has been the release of the Neubaufahrzeug from Panzerabteilung z.b.V.40 in Norway 1940. Now due in early 2012 are the German SdKfz 231 Heavy Reconnaissance Car in early war Panzer Grey (a much missed model from all ranges), and a British Infantry Tank Mk.IV Churchill Mk.III (the 6pdr version that served from Dieppe in 1942 until the end of the war in Italy and to a lesser extent in NWE.
For those of you who celebrate Christmas I'd like to wish you all the best and look forward to a great 2012  and thank you all for reading my blog!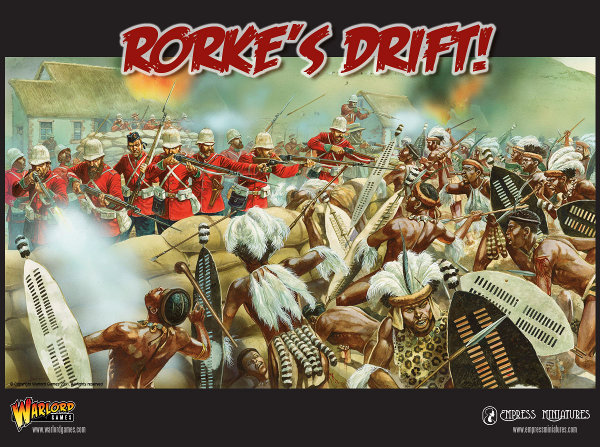 My Warlord Games "Rorke's Drift" box set arrived today… It's an impressive beast- it was part of their pre-order special on the new Anglo-Zulu War range that's the premier of their new strategic partnership with Empress Miniatures. At the time I resisted the urge to get the full "Horns of the Buffalo – Rorke's Drift Collectors Set" which is an absolutely huge collection of toys! This set is the first of their collaborations planned with Empress Miniatures – so you get a swag of Warlord Games plastic figures and terrain pieces, some Empress Miniatures speciality metal figs, and a pair of "4Ground" laser-cut plywood building kitsets of the storehouse and hospital. There is also a mixture of biscuit box and mealie bag barricades reported to be historically accurate renditions from the battlefield as well as the barricaded wagons and the stone wall from the Kraal. Add to that 40 plastic Married Zulus & 20 plastic British Redcoats plus 7 assorted metal "Character Figures" (including Chard, Bromhead, Bourne and Hook – the historical version of the chaps – and a mounted InDuna to command the Zulus as well as a Zulu Rifleman in looted red jacket)!