As mentioned previously the announcement of the release of Maurice by Sam Mustafa (due about March 2012) has got me inspired to finally get started on my WSS Armies, of which I have purchased several packs of Wargames Factory plastics (in fact I now have 15 Infantry & 7 Cavalry boxes, and am waiting for the hinted at Artillery box that is apparently being considered and will hopefully appear in 2012). Further inspiration is coming from several gamers blogs and such working on these same plastic figures, such as Platoon Fire, an Imagi-Nation WSS project. The photo above is from the Platoon Fire blog's first Wargames Factory units, the author (Aidan) is constrained for space so is doing small 12 fig Infantry Battalions and 5 fig Cavalry Squadrons/Regiments. And there is more inspiration around too with a nice WF WSS Infantry Battalion at Castles of Tin.
In my case (for Maurice or similar rule sets) I am going to be doing Infantry Battalions of 24-figs, and Cavalry Squadrons/Regiments of 8-figs, as these will be based similar to my Lasalle Napoleonics in units of 4 x 50mm square bases (with 6 foot or 2 mounted per base), and my 22 boxes mentioned above (with a few Front Rank Officers & speciality figures added in) should result in 23 Infantry and 11 Cavalry units – allowing for 2 armies of ~17 units each, excluding any Artillery (Maurice is designed around armies averaging about 11-16 units in total of Infantry, Cavalry and Artillery).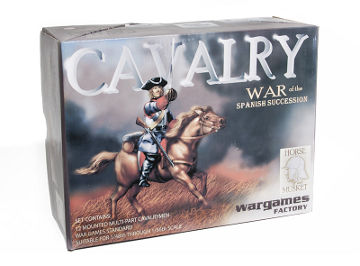 There is a nice look at the WF WSS Cavalry at Castles of Tin (see Part 1 and Part 2 of the post), and currently also a good discussion on TMP highlighting a few minor issues with the WF plastic boxes, these include:
The eyes on the Infantry are a bit weird – personally my first impressions of them aren't that bad – however as the Cavalry box comes with hordes of spare heads it's easy enough to substitute heads from the cavalry as desired. Personally I may do a bit of a mix – replacing some of the heads in each unit with those from the Cavalry box just to dilute the big eyes effect if needed…
The necks aren't quite right in some cases – in that they apparently tend to make the scarf's 'stick up' – so need minor filing to adjust the fit – I have yet to do my first few figures so when I do I will investigate in more detail and hopefully post some comparison photos…
The infantry's swords are modelled incorrectly and have the hand guards on top rather than underneath – this may not bother you but can easily be fixed – for the one-piece marching figure the suggestion is to cut the hilt off the sword and glue the scabbard tucked right up under the back of the left hand sleeve cuff (which then effectively hides the 'hilt'). For the multi-pose figures the suggested solution is to replace the sword with one of the many spares from the Cavalry box which are the right way around. Obviously if you are posing your Cavalry figures with swords drawn you won't need any of the sheathed swords and can use these for your Infantry (and can presumably just use the Infantry sword with the hilt removed for the Cavalry's empty scabbard – but I have yet to look at this more closely).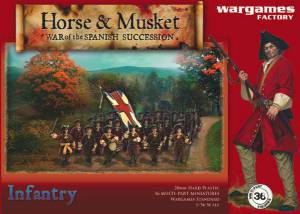 Basing the horses for the Cavalry can be a little tricky – they don't feature integral moulded bases so require the horse's hooves glued to a separate plastic base supplied in the box – It's recommended to try and get 3 points of contact minimum – so the rearing or galloping horses will need a pin inserted to connect a third hoof to the base (as they typically have only 2 hooves on the ground) to improve their robustness for wargaming handling…
The Cavalry box includes an open hand arm for mounting a standard-bearer's flag staff, but no flag staff. I will be using wire flag-staffs supplied with Flag Dude flags for my WSS figures, but if you aren't then the Warlord Games ECW range includes the suitable fluted-lance style flag-staffs used in the WSS era.
Also apparently some of the Warlord Games ECW Swords and such are suitable as well if additional parts are required for Officers and other figures with open hands (as previously posted I have a large set of Warlord ECW figures awaiting building into an army – so I may pillage a part or too from these for the WSS chaps)…
More Blogs with Wargame Factory WSS Figures:
28mm WSS Figure Manufacturers:
All going well in the next week or two I will get the first post(s) up with pics of my efforts assembling the first of my WF chaps…
P.S. Some useful WSS flag information (especially for British & French) can be found at War Flags' Archive of the Colours (not to be confused with War Flag which also has much useful stuff).